iPhone 13 Pro Review: Camera is EXCELLENT, but the BATTERY LIFE is the BEST new feature.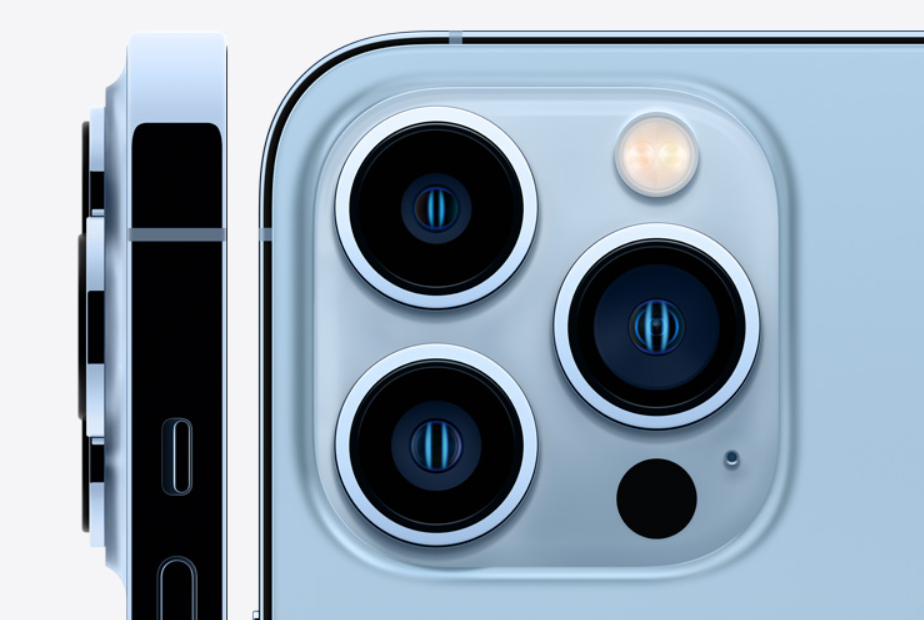 As is often the case, the iPhone 13 Pro is an iteration on last year's model. But if you want a powerful, flexible smartphone camera, and above all better battery life, this model will fit the bill.
A dramatically more powerful camera system.
A display so responsive, every interaction feels new again. The world's fastest smartphone chip. Exceptional durability. And a huge leap in battery life. A dramatically more powerful camera system.
The marquee feature for the iPhone 13 cameras is Cinematic Mode. This feature, which can allow the iPhone to focus on people or objects when you're shooting video, blurring the rest of the frame, is a bit of a gimmick. It's a cool idea – including the ability to set focus points in videos after you've shot them – but in reality, it's unlikely that you'll do much with it. Budding filmmakers will love it, but I think for most users it will be like live photos: an interesting thing to play around with, but little more.
However, the new camera array, which has three cameras on both iPhone Pro models (only two cameras on the standard iPhone 13), is an advance on previous models. The telephoto camera is now a 77mm eq., allowing for a total of 6x zoom from the ultra-wide camera. Here's three photos in a field near my home showing the range of the optical zoom.
In addition, digital zoom goes up to 15x.
The ability to focus extremely closely to objects – what Apple calls Macro Mode – allows for excellent detail.
Photographic Styles allow you to set default looks for the camera. Unlike the iPhone's several blunt filters, you can adjust these styles, tweaking the tone and warmth. The styles are called Rich Contrast, Vibrant, Warm, and Cool, and you may find one of these to fit the look you want in photos, but I wish it was possible to change the style in post processing. You can, of course, make manual adjustments if you shoot in the Standard style, but these new styles are useful shortcuts.
A display so responsive, every interaction feels new again
Apple's Super Retina XDR display isn't new – it's been on the iPhone Pro models since the 11 – but the addition of ProMotion is makes it much more pleasing to the eye. ProMotion is a technology, already available on current iPad Pro models, that offers an adaptive refresh rate, up to 120 Hz. It's not designed to upsample videos, for example, but rather to change as needed to provide smoother motion on the display.
The main difference is that, when scrolling a web page, or an app like Instagram or Twitter, the refresh rate changes according to the speed of the scroll. It also improves drawing, and especially reduces the amount of power used by the display by essentially slowing down the refresh rate when possible.
I have an iPad Pro with ProMotion, and never really noticed the difference, but on the smaller iPhone display, which I generally hold closer to my eyes, the smoothness is obvious.
The world's fastest smartphone chip
Apple says the new A15 Bionic chip is "Fastest chip ever in a smartphone." However, every new iPhone is "the fastest iPhone ever." While Apple's processors get faster year on year, performance gains have dropped over the past few generations. In an analysis of Apple processor performance over the last nine years, on Creative Strategies, it's clear that iPhone chip performance is growing at a much slower rate in recent years. This doesn't mean the iPhone 13 isn't fast enough; it is. But we don't really need lightning-fast performance on an iPhone. One thing that has changed, compared to the last two Apple processors, is the GPU, which has five cores instead of four.
Exceptional durability
Apple is again touting the Ceramic Shield front, and "surgical-grade stainless steel" on the iPhone 13 Pro models. Both of these were on the iPhone 12 Pro, so there's no real change, and water and dust resistance meet the same standards as last year's model.
And a huge leap in battery life
If you ask most smartphone users which feature they want improved, they'll generally say battery life. Few people using flagship phones complain about the cameras, or the processor speed, but having enough power to get through the day is important.
After a drop in battery life between the iPhone 11 Pro and the iPhone 12 Pro, the iPhone 13 Pro models have taken a huge leap. Apple rates the new Pro model at 22 hours of video playback, and the Pro Max at an amazing 28 hours. These are, of course, laboratory ratings, and don't match how we use our devices, but one YouTuber did an impressive test of iPhone battery life comparing iPhone 13, 12, 11, and SE models in continuous use.
The iPhone 13 Pro got over eight hours in continuous usage, and the 13 Pro Max lasted for just under 10 hours. So if battery life is important, these two models are truly the best yet. (I wish the test had compared the iPhone 12 Pro models, and not just the standard model.)
Leave a comment